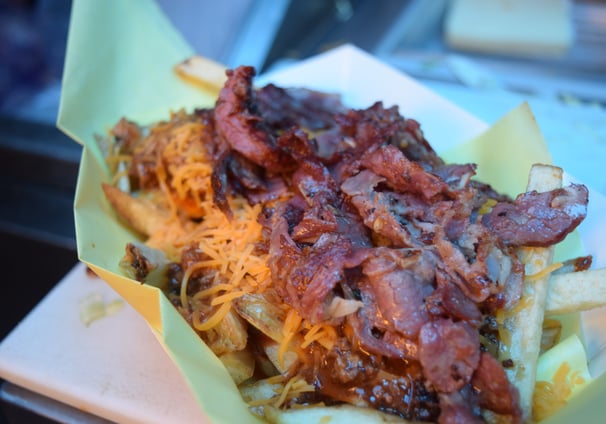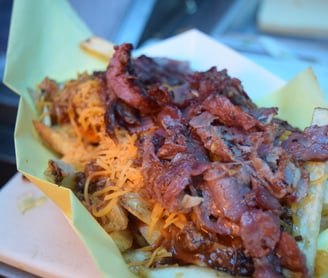 Indulge in the mouthwatering flavors of our old-fashioned burgers and homemade ice cream. At B&R Burgers, we take pride in serving quality meals made with love. Join us for breakfast or lunch and experience the taste of tradition.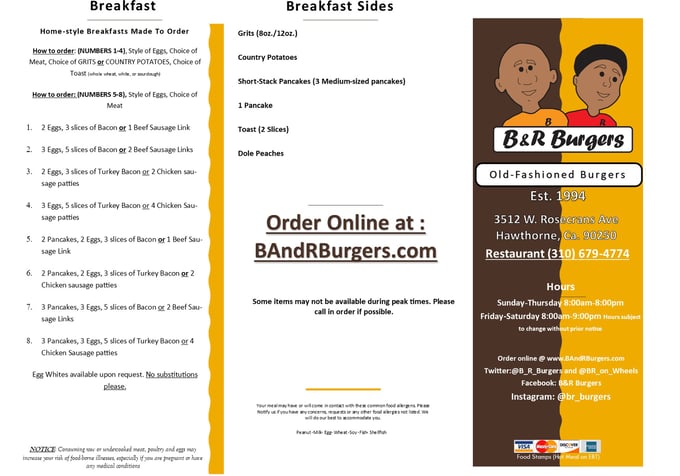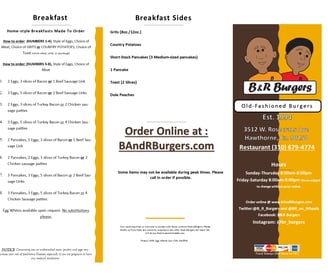 Explore our mouthwatering menu filled with classic burgers, hearty breakfast options, and delectable homemade ice cream. Each dish is made with love and care, using the finest ingredients to ensure a memorable dining experience.
Step into a world of old-fashioned charm and indulge in the flavors of the past. Our black-owned and family-operated burger restaurant has been serving the community since 1994, offering a warm and welcoming atmosphere where memories are made and friendships are forged.
B&R Burgers is a family-owned restaurant that has been serving the community since 1994. We take pride in offering delicious old-fashioned burgers made with the finest ingredients. Our menu also includes a variety of breakfast options and homemade ice cream. Visit us and experience the warm and friendly atmosphere of our establishment.
Delicious Burgers with a Touch of Tradition